Academic writing is an everyday activity for every college and university student. They have to know how to write their original research papers, essays, term papers and dissertations if they want to defend MA and Ph.D. degrees and build their academic career effectively. Unfortunately, many students find academic writing challenging and they require an additional piece of advice with this job.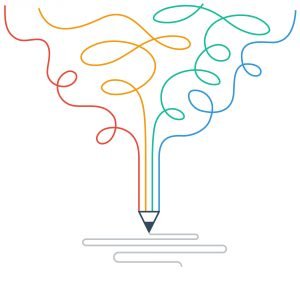 The most visible and useful tip is a constant practice. If you write essays at least twice a week, you will polish your writing skills rapidly. Regular exercise is the best thing that helps you improve your skills because if you practice regularly, you obtain knowledge and generate your system of writing. As a result, you cope with academic writing mechanically and unconsciously. You do not think about a paper's structure or style of writing anymore because everything has already been recorded in your mind and you fulfill this work automatically. For example, if you spent at least ten hours for essay writing a year ago, constant practice will help you cope with this assignment in three hours.
Moreover, you also improve the quality of your research papers and case studies, because your language and thoughts improve as well.
Secondly, you ought to read a lot. Read fiction and scientific literature to broaden your vocabulary, to improve your style and manner of self-expression and to gain knowledge about different fields of study through scientific articles that can be found on the Internet or periodicals. Besides, you will see how to construct your scientific text properly and how to keep on writing in a formal and learned manner. You will notice how scholars build their academic books, how they move from the introductory part to the main body, how they support their ideas with arguments and how they persuade readers in their point of view. Consequently, you will improve your persuasive skills and will be able to keep readers in tension and permanent interest in your text.
Next, you should develop your curiosity and seek for new information everywhere. You ought to be selective and to be able to choose the worthiest sources for your research. Everybody knows that the most difficult thing in academic writing is a collection of information. It is tough to find the right sources that will be useful for your term paper or dissertation. Of course, this selectivity is obtained through experience, so you should write a lot and support your ideas with the help of current books and periodicals. At first, you can start with two or three sources, but later you will be able to select up to twenty encyclopedias, textbooks, monographs and dictionaries that will suit to your topic under analysis.