When teachers ask students to prepare essays of the exact size, it can be a problem. Some topics are too narrow to be described in 800 words. Other items are too broad, and it's hard to insert the most newsworthy and quaint points into the limited number of words. Why are such assignments considerable? They help students organize their time and improve their mind. Everyone should be able to present the same topic in a narrow and broad variant. It is one of the most important features of an intelligent and open-minded person. Sometimes students have to prepare an essay of 750 words. It is not a short paper; therefore, students require an additional piece of advice to cope with it.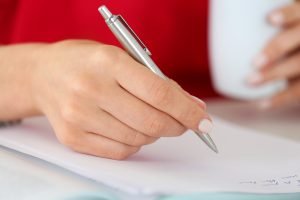 1. Make a Good Outline for Your Essay.
If you have to write an essay of 750 words, you should plan this assignment wisely. Think about the main sections of your article and decide how many words can be devoted to every part. Bear in mind that every essay consists of three major sections – introduction, the main body and denouement or conclusion. Secondly, think about the most important ideas and points of your topic before writing and place them chronologically. If you have brainstormed four of five statements or arguments, the main body of your essay will contain four or five paragraphs. This aspect is essential since you should plan the size of every section immediately. Pay attention to the overall look of your essay. The paragraphs should be more or less equal and contain the same number of words.
2. Write Your Introduction.
Devote no more than 100 words to the introductory part of your essay. This section should be brief and logical. Attract the reader's attention with the help of a shocking or thought-provoking fact. Then, clarify the main idea of your paper. Brainstorm a good thesis that will illustrate its purpose and subject. You can use a quotation from a famous philosopher, writer or scholar that touches upon your topic. Moreover, you can create your statement containing statistics or support information about the chosen problem. You need to summarize the paramount points of your essay in brief. It will help the reader figure out what your paper is about.
3. Prepare the Main Body.
This section is supposed to be no less than 600 words. A typical essay should consist of three paragraphs. Therefore, try to pick at least three most interesting and genuine points or statements that can reveal your topic successfully. Start each section with the affirmative declaration, which relates to your thesis. Then, you should write downa few arguments that support this statement and make your words sound truthful. Bear in mind that you have to cite every borrowed quotation and fact taken from a specific book or article. You ought to develop your point of view precisely and logically whereas you do not have much room at your disposal. Make your body paragraphs equal to the size of 150-200 words. A splendid essay should be written according to the norms of the right style. An essay is a personal piece of writing about a particular topic. Thus, the text should sound natural. You are expected to use various transition words that will connect sentences and paragraphs with one another. Such words as 'however,' 'firstly,' 'in conclusion' will make your text look more professional and gripping. What is more, such words will help you receive a few additional words if you run out of ideas and do not know how to fill in the room of your essay.
4. Conclude Your Essay Beneficially.
The final part of your essay is a conclusion. This section is used to summarize the whole article properly. Enumerate the primary statements and arguments of your topic again and evaluate their importance for the research of the problem under analysis. What do you want to achieve? Have you persuaded the reader in your point of view? Have you just informed him about your reflection about it? Say about the alternative approach towards the analysis of the chosen topic. Prove that your approach is much better. Remember that a typical conclusion is a brief section, which covers no more than 100 words. When you are through with the essay, reread it several times and make the necessary grammatical or stylistic corrections. Add a few missing words or throw away the odd ones.