A critical essay is an unusual type of paper which is a typical assignment at high school, college, and university, as it develops student's analytical and critical thinking skills. This kind of an essay is supposed to teach a student to analyze an individual problem or topic, like a book, a movie, play, a character, an event from all sides. The common mistake which is made by the inexperienced students is that they understand the term critical essay. They start to look for the negative sides of the problem even if there are no any and as a result, the article marked poorly. Here you can find good essay writing tips, which will be helpful for you in the long and challenging process of writing.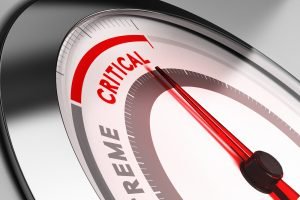 Select a Good Topic and Think about It.
To succeed in critical essay writing one should know the subject perfectly well or at least possess reliable literature which will be helpful to gain this knowledge. There are controversial and arduous topics which can be a problem if one starts researching them without the assistance of a good book. So, first of all, choose an appropriate topic and check what sources of literature you possess to investigate the problem.
Collect Data Attentively.
Remember that there are two main kinds of sources: primary and secondary. Primary sources are the books and periodicals which contain the original text and data to be researched. The secondary sources are the books, encyclopedias, articles which include critics of the text from the primary source. Do not limit yourself only to one type of literature, read everything possible to collect enough information for the essay and do not forget to take notes carefully in order not to miss a single essential fact.
Prepare a Good Outline and Introduction.
Before writing the critical essay create a detailed outline which will contain all the parts and questions you are going to discuss in the paper. Moreover, the article will look more organized and well-planned when there is a properly-made outline for the problem under research. Write a sound exposition for the essay and present the topic of the research explaining the purpose of the drafting in the context of your narration. Prepare a good thesis statement which can attract the reader's attention and make him interested in reading at once.
Analyze Every Point of the Outline.
You will need to set a precise list of the essential questions which help you research the problem in detail writing a critical essay. Remember that your own opinion concerning any point should be supported with the reliable evidence borrowed from the sources. In the end, summarize the paper wisely with the gained results of the research and value the work objectively.