Music is one of the most popular forms of classical arts. It is one of the brightest means of self-expression with the help of sounds. Music has always existed in our society. Although the choice of musical instruments was poor in ancient time, music still played the key role in entertainment, war, and religious rituals. One could hear music at the marketplace, battlefield, temple or just in the street. In whatever way musical instruments and genres changed, the popularity of music was the same. What is more, according to the results of numerous investigations, the popularity of music has increased recently. Modern music is a business. Thus, the variety of genres and musical instruments is enormous. Without a doubt, the problem of music is quite noteworthy and considerable, and for sure it requires your particular attention.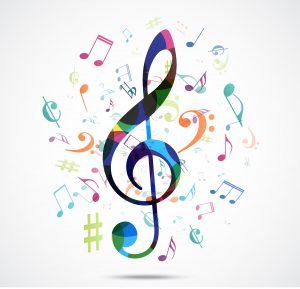 One can observe the phenomenon of music from different sides. The primary approach towards its analysis is based on historical and cultural research. Music, its genres, and instruments depending on the geographical position of the particular nation, its cultural peculiarities, worldview, religion, etc. Without question, northern, western, southern and eastern musical instruments are different. Moreover, the role of music is different in different corners of the world. The most basic instruments are wind instruments and drums. Nearly every ethnos has its ancient forms of flutes and drums with their original but primitive sound. Ancient Greece is known for its appreciation of string instruments like a harp. This musical instrument is considered to be classical and complicated. Also, it produces complex and sophisticated sounds and lets the musician sing and play simultaneously. Very soon, such instruments as violin, guitar and piano were invented. The 20th century is known for the invention of electric musical instruments. This invention increased the quality of music and access towards it. Since that time, music has become business whereas thousands of musicians and singers produce their content making money on music albums.
One can define many genres of music. The most ancient style is folk music. It is characterized with the simple rhythmic tunes produced by wind instruments and percussion. The later variants of folk music contain violins, guitars or other traditional string instruments. Visibly, this form of art reflects the soul and authentic features of every nation. People insert their worldview, beliefs, humor, and mood into a particular melody, voice, etc. For instance, northern countries are associated with loud and heavy songs while southern states impress listeners with their soft and merry tunes. This music is appropriate for dancing whereas it improves mood and defeats depression.
The second important genre is classical music. This music is complicated and involved. Most often, it is played by a great orchestra, because it embraces many musical instruments that produce deep and saturated sounds. Nearly every piece of classical music requires the participation of at least 30 or 40 musicians. This excellent music is considered to be the most splendid, remarkable and fascinating.
Traditional music is the genre that occurred in the 20th century. Pop music is divided into hundreds of styles. One can name jazz, blues, rock, rap, rhythm, and blues, electronic music, etc. every genre is divided into several additional subsections. In simple words, you can find your ideal kind of pop music whereas there are combinations of rock and folk music, or rhythm and blues with electronic elements, etc. Everybody knows about the conflict between classical music and pop music.
Conservative critics say that pop music is too dull, tasteless, banal and trivial. High thoughts, emotions, and spirits can be transmitted exclusively through classical music.
Music is the best remedy for stress. Thus, many psychologists suggest their patients that they should listen to classical music, for example, Mozart or Beethoven to reduce stress and emotional exhaustion. Music therapy is also practiced in education, healthcare and even in prisons and other institutions promoting socialization.
Music is a supreme form of art that influences our mood, worldview, and humor. There are many various genres of music that can satisfy the most demanding listener. Music is closely connected with culture, history, anthropology, psychology, economics and other disciplines and fields of human life. Music is everywhere.